Home
The Daviess County Cooperative Extension Service has been helping grow kids, families, farms, and gardens since 1914. Extension is an outreach service of University of Kentucky and Kentucky State University. Extension is present in every Kentucky county and is found throughout the United States. County Extension Agents serve as the links between local communities and experts at the universities.
Contact us today and see how we can make a difference in your life. Our office hours are Monday through Friday - 8:00 a.m. to 4:30 p.m. or by appointment.
Extension Programs Available in Daviess County
Daviess County Extension Office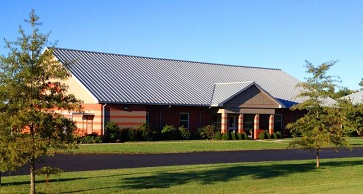 Join Our E-mail List
By signing up you can stay up-to-date with information on upcoming programs, new publications, newsletters, and more!
Happenings at Daviess County Extension Office
Have a Question?
Do you have a question for one of the Kentucky County Cooperative Extension Agents or Extension Subject Matter Specialists?
Ask an Expert