Contact Us
Daviess County Extension Office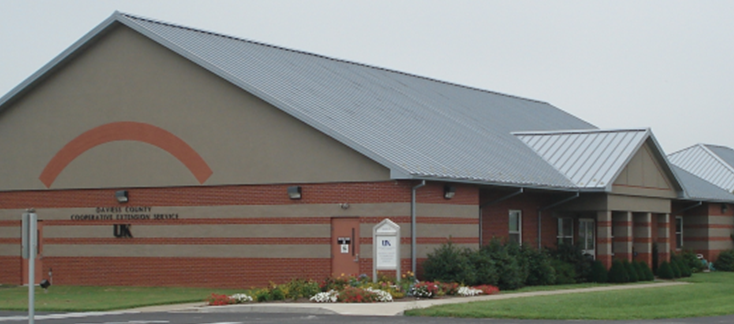 We are located on the OCTC campus
Our office is located on the campus of Owensboro Community & Technical College, next to the daycare.
View the campus map
Contact Information
Open Monday through Friday, 8:00 a.m. - 4:30 p.m.
4800A New Hartford Road
Owensboro, KY 42303
Phone: 270-685-8480
Email: daviess.ext@uky.edu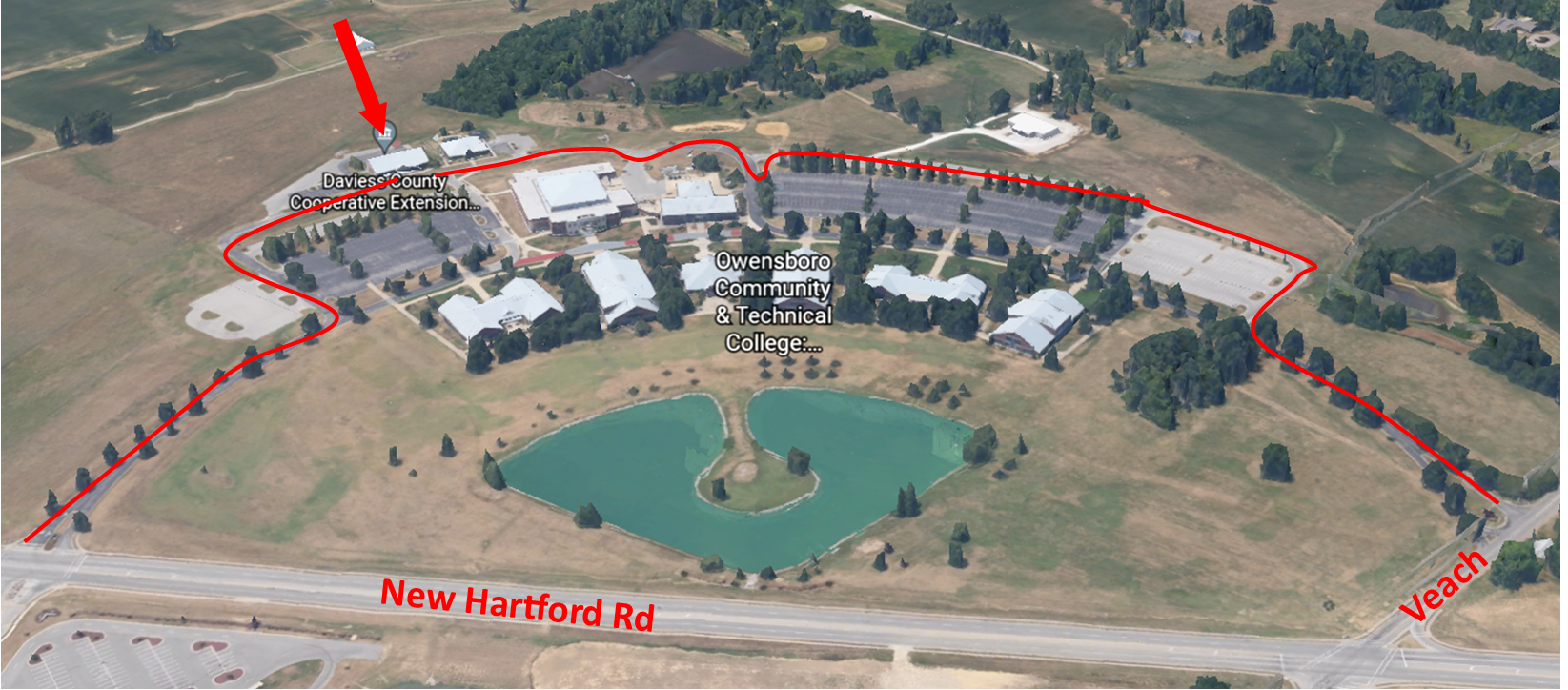 Join our mailing list to stay up-to-date with information on upcoming programs, new publications, newsletters, and more!
Want to receive electronic correspondence? Sign up here.
Want to receive printed materials through the postal service? Call us at 270-685-8480.
You can sign up to receive information on the following topics: 
Family & Consumer Sciences
General Information, Recipe Club
4-H Youth Development 
- Must be enrolled in 4-H to receive newsletters. Find the enrollment form here!
Agriculture
Beef Production, Poultry Production, CPH-60 Cattle Marketing, Grain Production, Tobacco Production, Farm Financial Management
Horticulture
Home Horticulture (general, lawn, vegetable, fruit/nut), Commercial Horticulture (general, lawn, vegetable, fruit/nut), Garden Center / Nursery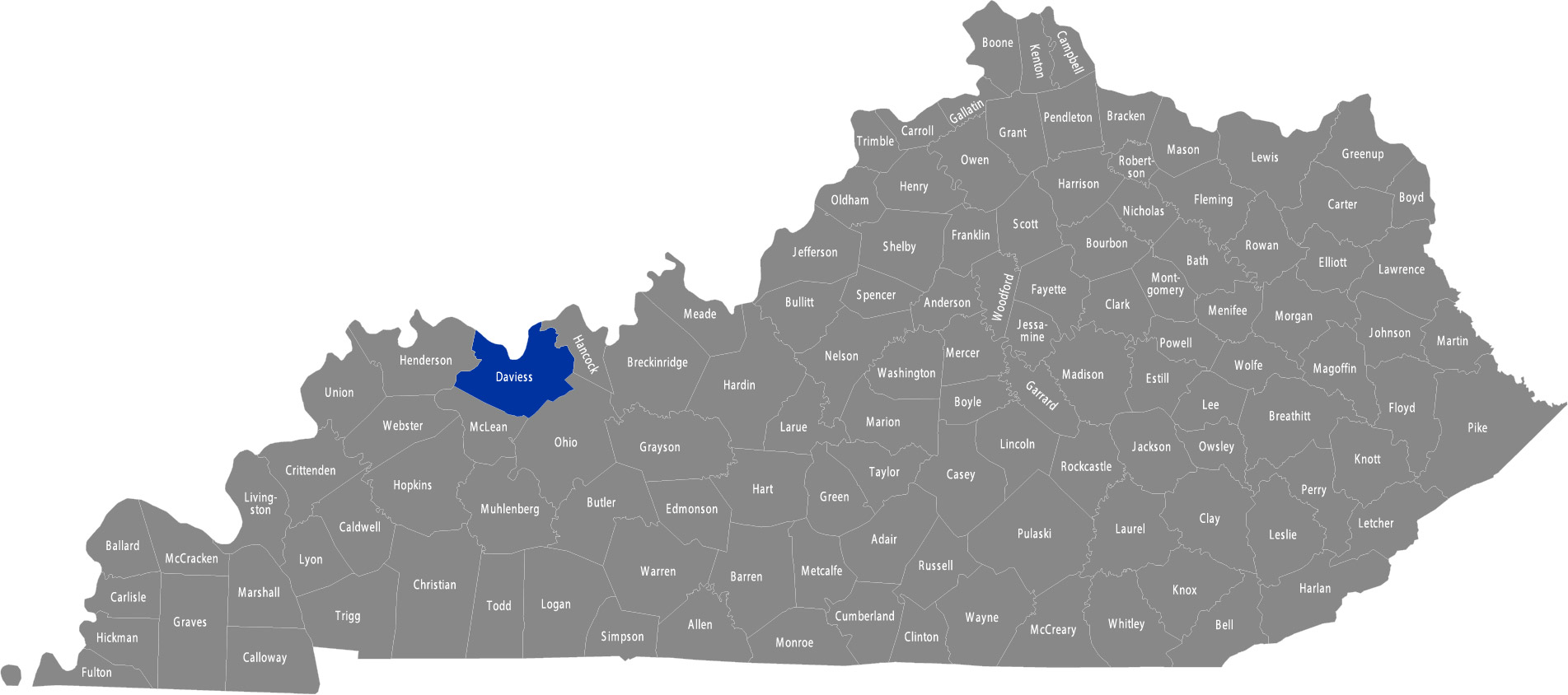 State of Kentucky map with Daviess County highlighted