Daviess County Extension Homemakers
Daviess County Extension Homemakers
Serve With Us!
Work with us to serve our community and help others. Some of our community projects include supporting organizations such as Relay for Life, Habitat for Humanities, OASIS, Help Office, St. Benedict's, Wendell Foster, Heartford House, Goodfellows, local schools, scholarship programs, and more!
Learn With Us!
Attend sessions led and sponsored by the University of Kentucky Cooperative Extension Service on topics related to Health, Nutrition, and Foods; Environment, Housing, and Energy; Leadership Development; Financial Management and Safety; and International. 
Share With Us!
Share your knowledge and talents with other Homemakers, youth, and throughout your community. You can teach community programs such as creative arts, quilting, or painting.  You can also volunteer with the 4-H Youth Development program by helping with day camps, sewing projects, food programs, and more.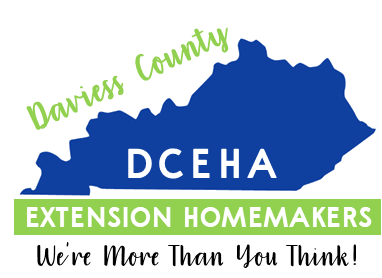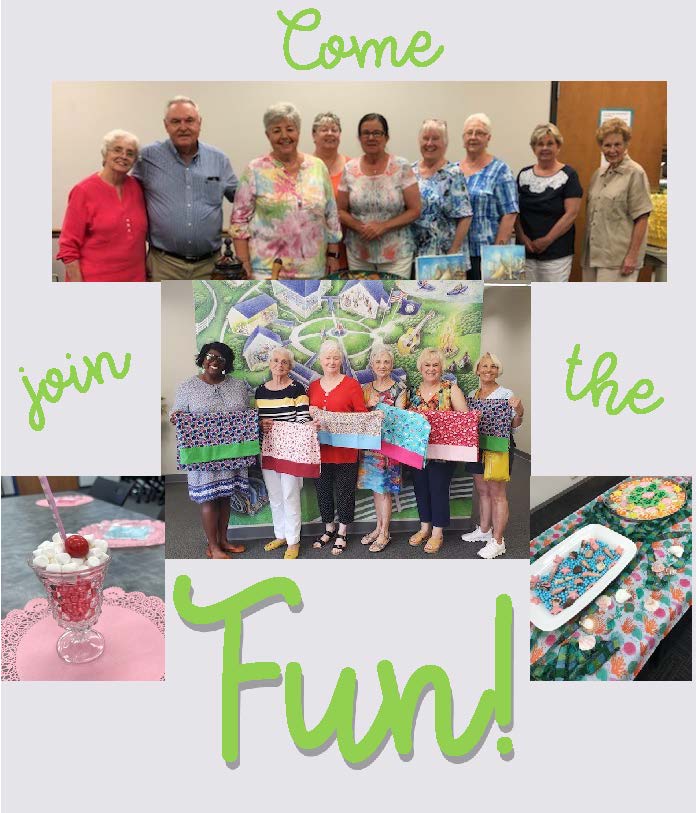 If you are interested in joining or starting an Extension Homemakers Club in your neighborhood or community, please contact the Daviess County Cooperative Extension Service Office at 270-685-8480.    
When you join you will...
Meet new people
Make new friends
Serve and help your community
Learn Leadership skills
Share talents
Build Skills
Increase awareness
Learn benefits of volunteering
and most importantly you will
Grow in Spirit, Size, and Strength
Daviess County Extension Homemakers are members of the Kentucky Extension Homemakers Association (KEHA). KEHA is a volunteer organization that works to improve the quality of life for families and communities through leadership development, volunteer service, and education. The organization was developed in cooperation with the University of Kentucky Cooperative Extension Service. Across the state, County Family & Consumer Science Extension Agents work closely with KEHA members and clubs to provide educational programming and coordinate community activities.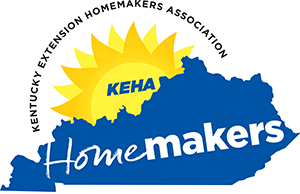 Daviess County Homemakers Association Scholarship 
Will you be attending a Kentucky college or technical school pursuing a degree in Family and Consumer Sciences, Family Related Health Sciences, or Agricultural Related Sciences?  The Daviess County Homemaker Association awards at least $500.00 to one or more applicants. 
Applications are due no later than March 31, 2023